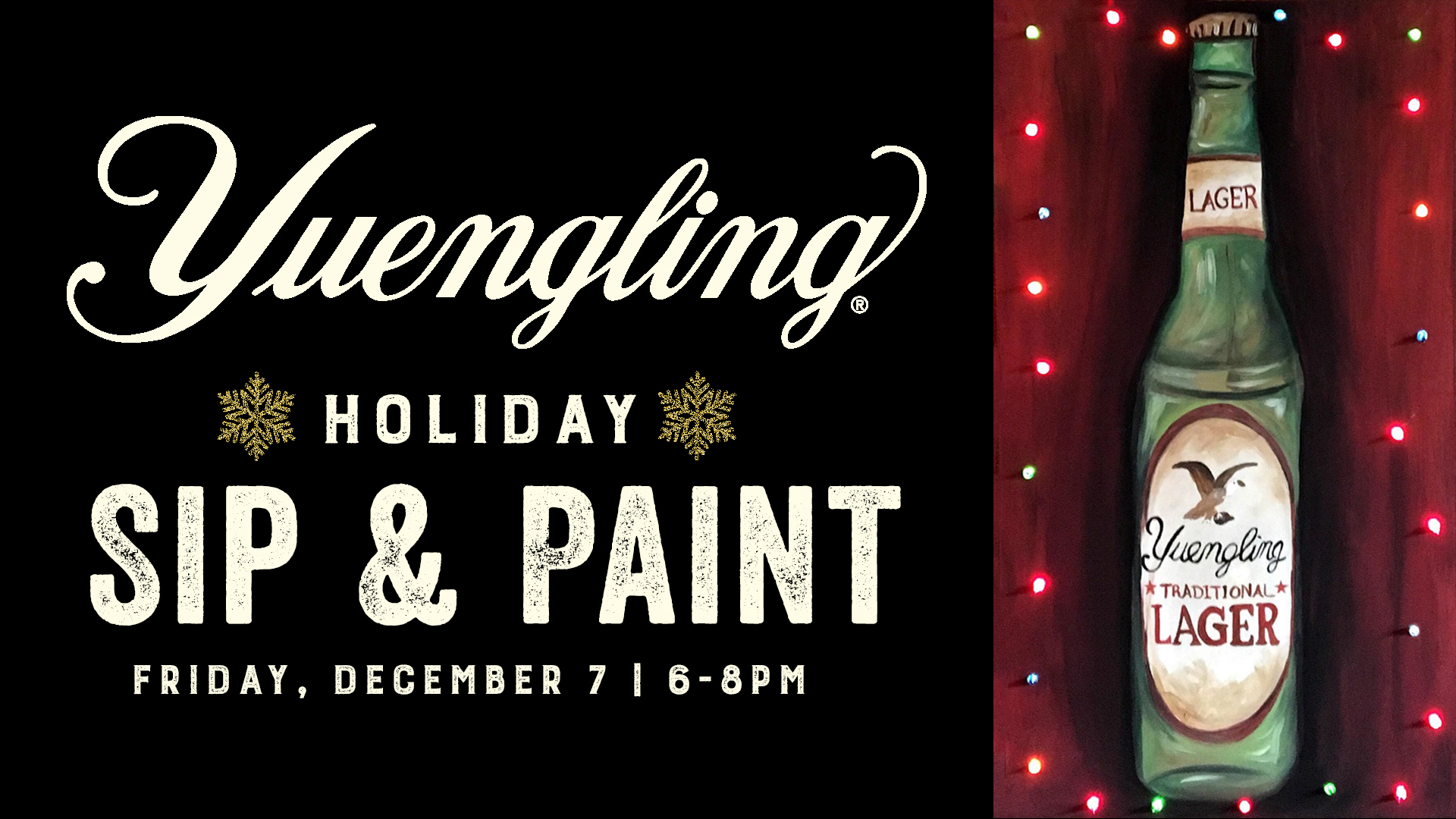 Friday, December 7 | 6-8pm | Yuengling Gift Shop & Museum
**This event is sold out. 
Join us for our first ever Yuengling Holiday Sip & Paint! Create a fun and festive Yuengling Traditional Lager painting on wood through step-by-step instructions. Makes the perfect gift for any Yuengling fan! The class will be taught by Andrea Perno. Registration is required, class space is limited to 40 students. Cost is $40. Tickets are available here.
Class includes:
Paints, brushes and wood pallet (12″ x 24″) will be provided. A drill will be available if students would like to add holes for lights (lights not included)
(2) Complimentary 12oz beers (Valid ID required)
$2 pints in our Tasting Room
Snacks provided
No outside alcohol
Photographs may be taken during class for promotional purposes