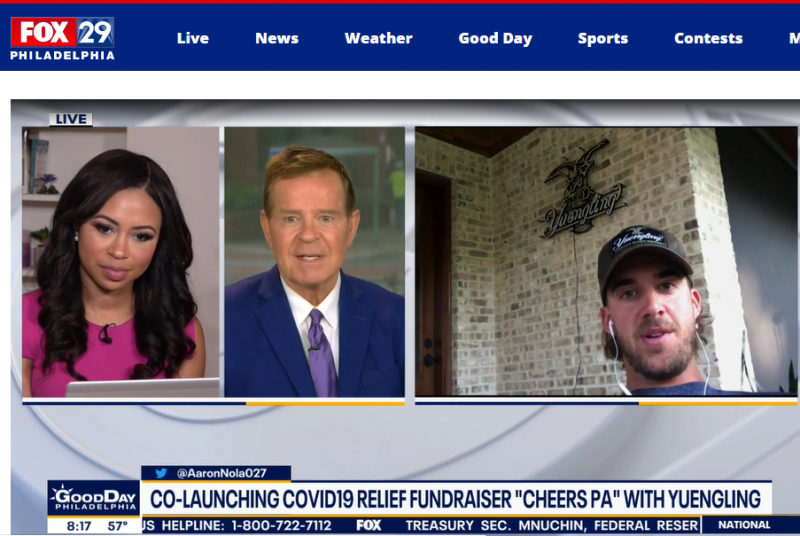 Watch Yuengling brand ambassador Aaron Nola's interview with Good Morning Philadelphia on Fox Philly today here.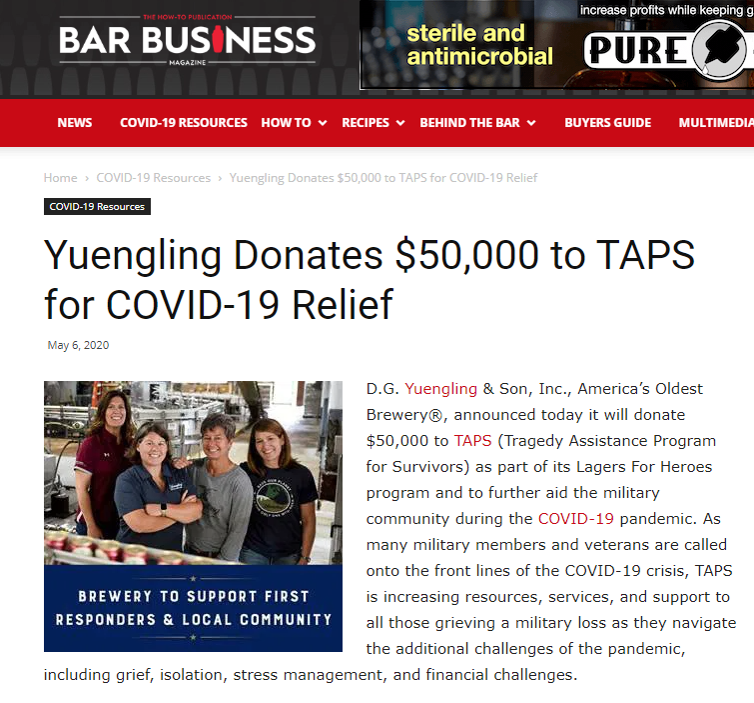 Yuengling Donates $50,000 to TAPS for COVID-19 Relief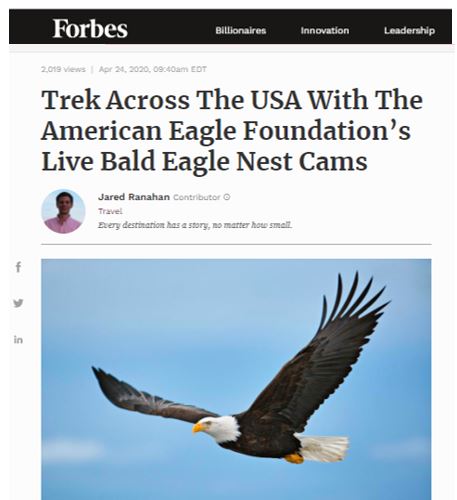 When it comes to the majestic beasts scattered across the United States, few are as iconic as the bald eagle – just ask the American Eagle Foundation, an organization founded in 1985 and fully dedicated to the preservation of the nation's diverse range of birds of prey species. Read the story from Forbes here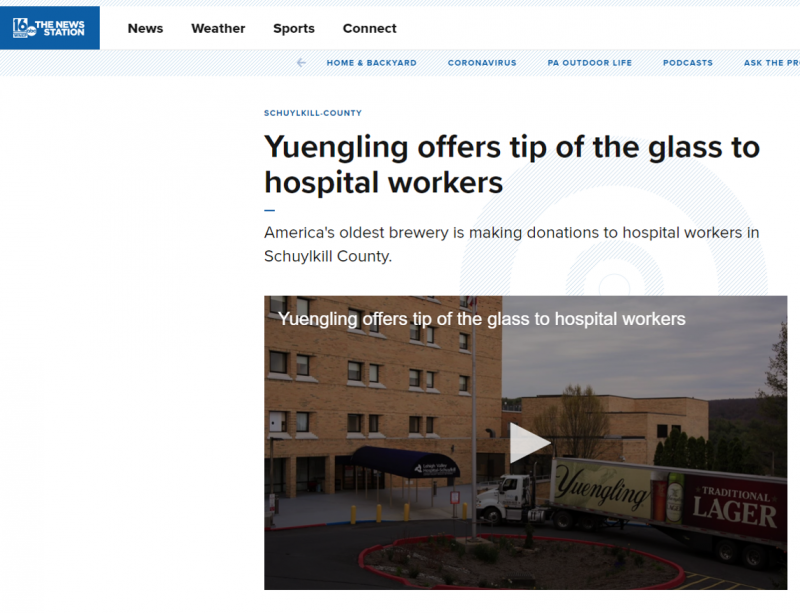 Yuengling offers tip of the glass to hospital workers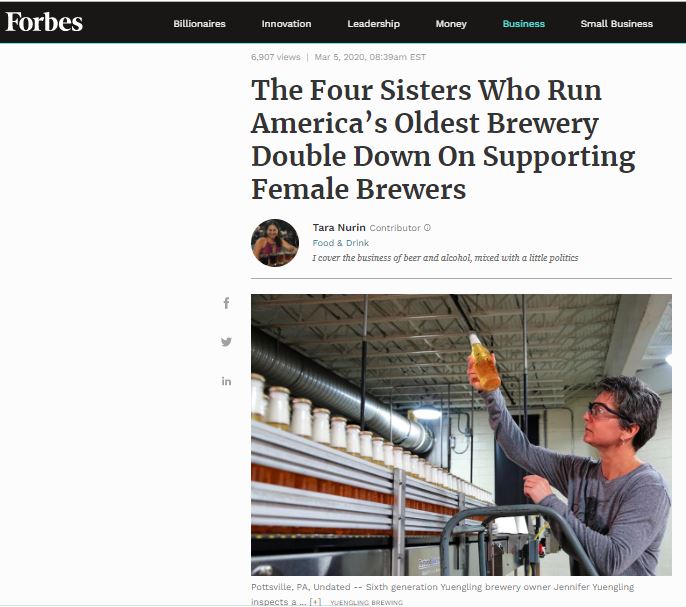 The four sisters who now co-lead the oldest brewery in America have made their gender a major marketing message since 2014, when they all took on top leadership roles alongside their father read more here.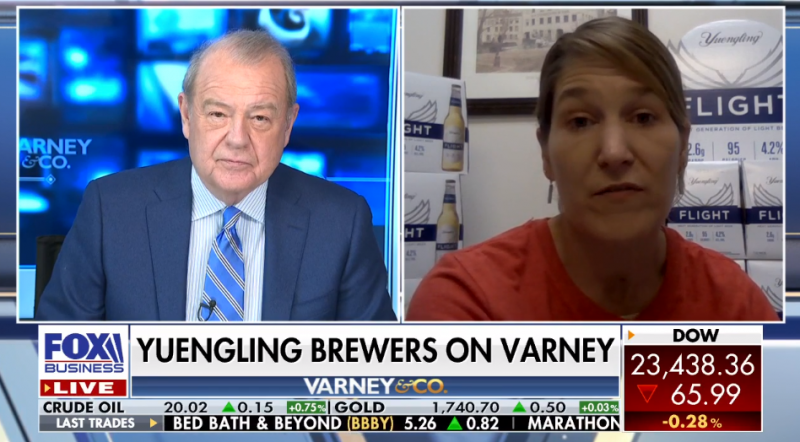 Yuengling Chief Administrative Officer Wendy Yuengling discusses the beer company's donation to coronavirus relief programs, contributing to unemployment and PPE funding. Watch the segment here: https://video.foxbusiness.com/v/6150007834001/#sp=show-clips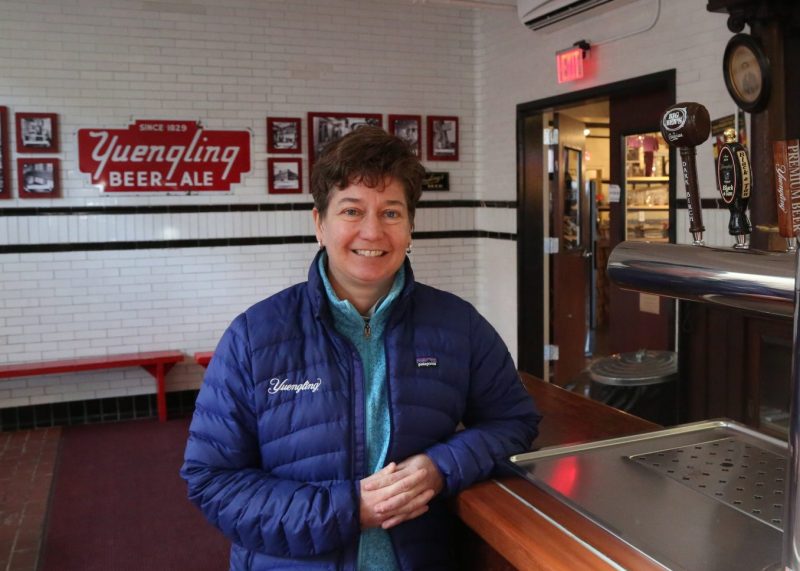 The four Yuengling sisters are celebrating 190 years of successful brewing. The sisters are the sixth generation of the Yuengling family, which owns and operates America's oldest brewery. The Story (and Family) Behind Yuengling, America's Oldest Brewery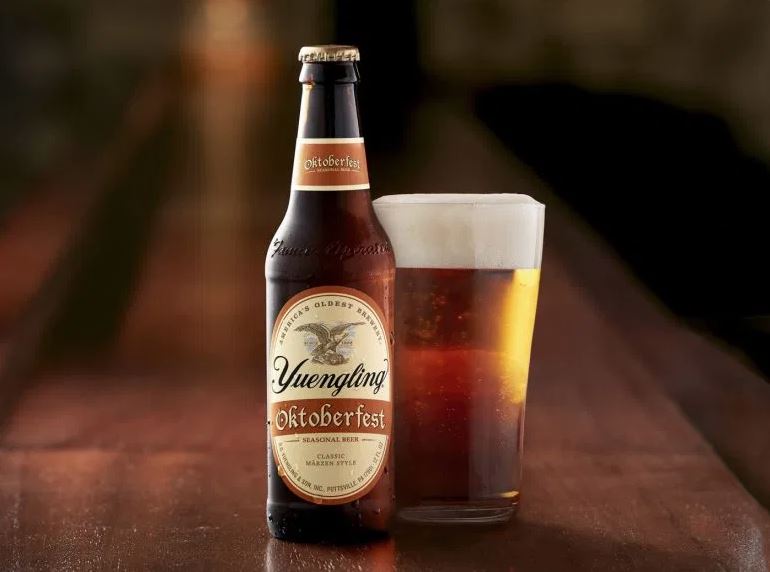 D.G. Yuengling & Son, Inc. (Pottsville, Pennsylvania) has officially announced that its highly coveted Oktoberfest will begin its Seasonal Release in late August 2019. Yuengling Oktoberfest Returns With a New Look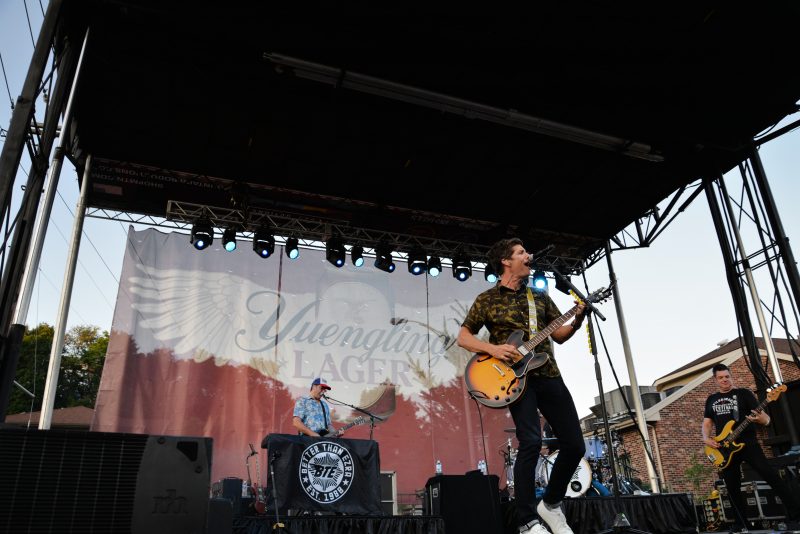 Pottsville Celebrates Yuengling's Milestone Birthday